A simple and easy energy bar. Cooking time includes chilling time
Directions
Mix everything together and spread into a greased pan (I use 9x13 for thick bars, but for thinner more snack sized bars use bigger) and chill then cut into bars.
If you add the optional ingredients you may need to add more liquid binder.
Most Helpful
I used 1C of honey instead of the honey and corn syrup mixture, and these came out entirely too sticky. I suppose that could be the reason, so I'm not giving this any stars. I used hazelnuts, dried cherries, and white chocolate chips. It sounded fantastic but the end result was not that great. My husband and his friend took the "bars" on a backpacking trip and simply referred to them as "goo". He liked it, I thought it was much too sweet. Thanks for the recipe and I hope someone else has better luck!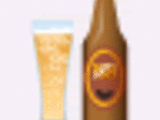 I'm rating this recipe without stars because I am not certain if my changes affected the result of this recipe. Dried cranberries are unavailable here in The Netherlands, so I used chopped dried apricots instead. Chocolate chips are also very difficult to obtain, so I only had a cup of chocolate buttons (I *should* have crushed them a little to make the bits smaller) I did have corn syrup from a specialist shop, but ended up wishing that I had only used the honey because I thought that the corn syrup gave a rather oily taste to the mixture and overpowered the other flavours. Even after putting my bar into the fridge, it remained very soft and would not hold together at all, so I ended up eating it with a spoon. This is partly my own fault because I saw (once it was mixed) that my chocolate buttons were indeed too big, and *possibly* because the apricots are a lot softer in texture than dried cranberries? I would make this again, but with additional honey in place of the corn syrup and maybe use raisins next time instead of the apricots. It was worth a go. Thanks!

These taste very similar to my own Healthy PB Balls. Only this has the optional ingredients. I used cranberries and dried pineapple, almonds and cashews (chopped) and very little corn syrup (sub. mostly honey - I ran out of corn syrup). It made about 42 balls. I did add a little more honey, bcz of the added optional ingredients, and rolled them into balls. Easier to keep in the fridge and take out. Nice change with the added fruits and nuts.