Pam-I-Am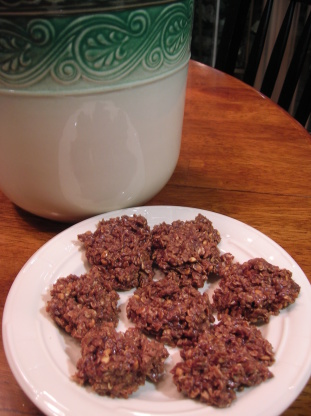 This is an old recipe. I use to love these when the school cafeteria would make these, that was 25 years ago at least. Now, 25 years later, my kids love them just the same.

These are the first cookies my now teenagers learned to "cook". They still looooove them!! Easy...delicious!
In a sauce pan over medium high heat add melted butter, cocoa, sugar and milk bring to a boil. Boil for 3 minutes. Stir constantly.
Remove from heat and add the oats and the peanut butter.
Mix and drop by spoonfuls on wax paper.