TnuSami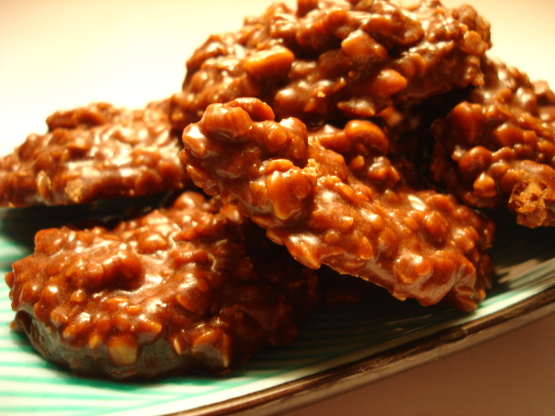 I felt rather dubious when my wife first told me about these, delighted when she first made them for me, and now she makes me beg when I want some.

Love it! I love no bakes but don't like using all that butter. Not that this is a healthy recipe by any stretch, but it makes me feel better to use less butter. I actually used fat-free half & half (because I had it to use up) and slightly less cocoa powder than called for (because I ran out). These were light and creamy and really hit my craving. Thanks.
Combine first four ingredients in a large saucepan.
Place over medium heat, and bring to a boil.
Boil for 1 minute, stirring constantly.
Add remaining ingredients, and blend thoroughly.
Drop rounded teaspoons full onto waxed paper, and let cool at room temperature.