No-Bake Chocolate Peanut Butter Bars
This recipe comes from my good friend Beth, in Kanasas City. I have not made them yet, but she is a wonderful cook and says these bars are delicious!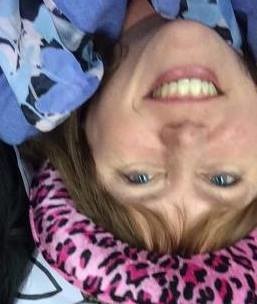 Top Review by AmyZoe
I found this recipe at tollhouse.com. I absolutely loved the flavor of the graham crackers with the peanut butter. I could have left the chocolate out and been completely happy. This recipe is a keeper, and I'd make them again. Thanks for posting Juenessa!
Grease 9 x 13 baking pan.
Beat 1 ¼ cups peanut butter and butter in large mixer bowl until creamy.
Gradually beat in 1 cup powdered sugar.
With hands or wooden spoon, work in remaining powdered sugar, graham cracker crumbs and ½ cup morsels.
Press evenly into prepared baking pan. Smooth top with spatula.
Melt remaining peanut butter and remaining morsels in medium, heavy-duty saucepan over lowest possible heat, stirring constantly until smooth. (OR melt in microwave stirring every 30 seconds until melted.)
Spread over graham cracker crust in pan.
Refrigerate for at least 1 hour or until chocolate is firm.
Cut into bars.
Store in refrigerator.