truebrit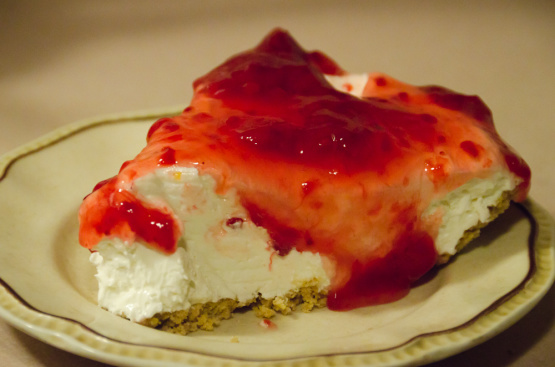 This is so easy and good!! Its great for the summer

OMG...Best no-bake cheesecake ever! Sour cream makes all the difference! I spread about 1/3 of this onto the crust of Fresh Strawberry Pie (#16881) and topped it with the strawberry gelatin mixture to make a Strawberry Cheesecake Pie. Heavenly!
Beat cream cheese till smooth.
Add sugar, blend in sour cream and vanilla.
Fold in cool whip.
Blend well.
Spoon into pie crust.
Chill at least 4 hours.
top with pie filling or strawberries.