Nitko's Simple Tuna Salad
nitko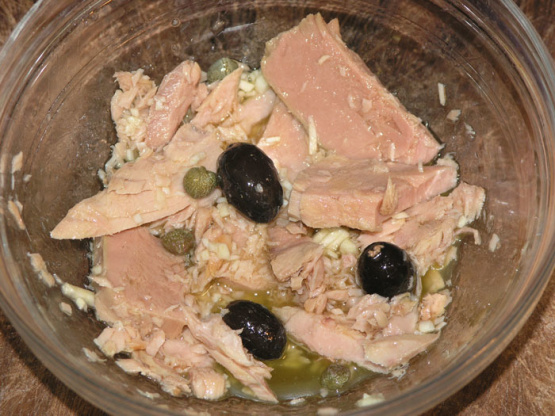 This is one of my favorite summer dinners (it is heavy enough for hot summer evening). You can use canned tuna, but fillets. You can also use leftovers from tuna steaks you have grilled earlier.
Remove tuna from can and remove can oil. Use fresh olive oil.
Mince garlic finely and add to tuna. Than add, capers, olives, oregano and lemon juice. Mix together with olive oil and wait 30 minutes so all ingredients adjust. I.
f you are hungry, don't wait. Serve with red wine and bread (and feta cheese if you are really hungry).