Nitko's Garlic & Cheese Hot Spread
nitko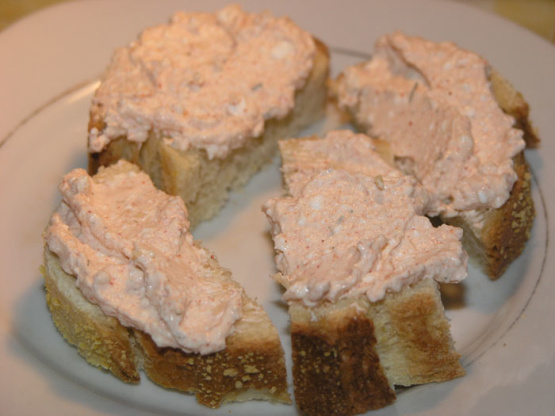 This is one of my "emergency" spread. It is very easy to make and loved by consumers. Ingredients are what some average Croatian household always have. You can vary with garlic and hot paprika, as you like it!
Mix farmers cheese (it must be fresh and not granulated), sour cream, very finely minced garlic, both paprikas and salt.
Mix well.
Serve on corn bread or salt crackers.