nitko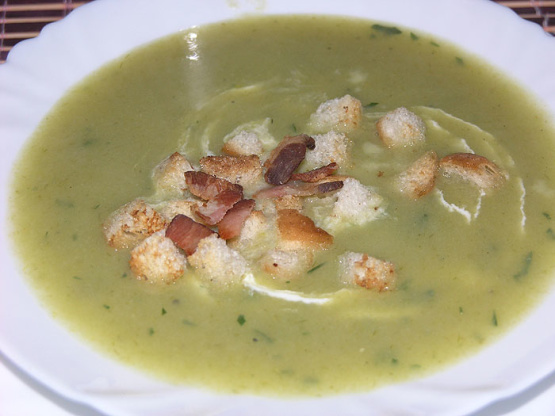 Now, after kohlrabi and broccoli, this soup is just an expected development. It was great.
Cut leek into pieces (and light green parts) and sauté it on mixture of olive oil and butter until softens.
Add water (1 liter+) salt, pepper and cook 20 minutes until leek become soft.
With blender or stick blender make a creamy soup. Add semolina and cook 10 minutes more.
In the meantime cut pancetta into very thin pieces and fry them until crunchy. Put the pancetta onto a paper towel to soak fat.
Before serving add parsley and heavy cream. Serve with croutons and pancetta sprinkled over croutons.