This is a pasta sauce I make once a year and fill my freezer. Serve with any kind of pasta. Note from UnknownChef86: This is a recipe I adopted in 2006.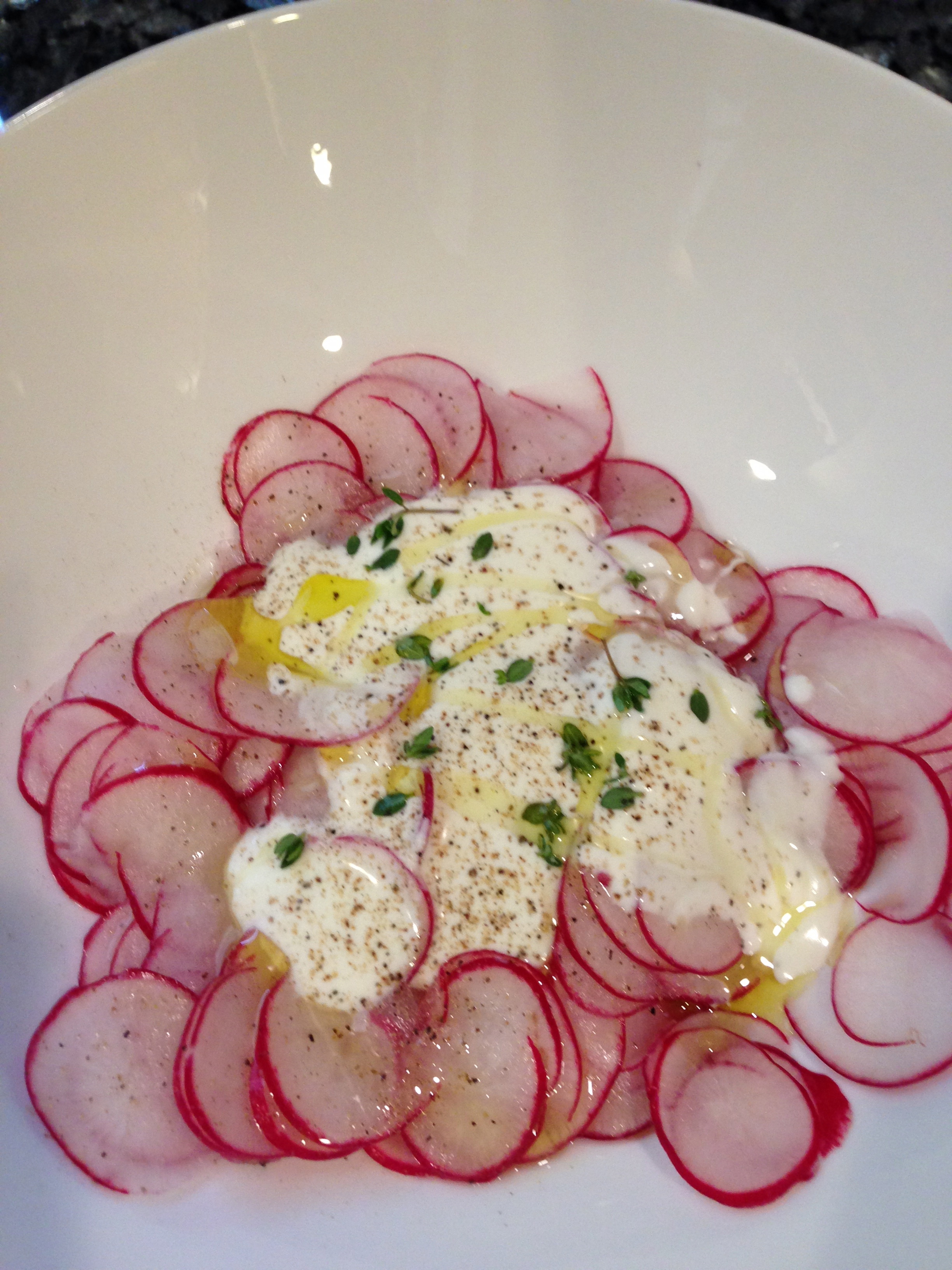 This recipe had so many ingredients that I thought it has to be good...and it's excellent! It did take me all day between grocery shopping and cooking it. So far it's the best pasta sauce I've ever made and my husband agrees. I actually used more oxtail and short ribs than called for. I couldn't find beef neck bone or prime rib roast, so I substituted it with beef shank. I couldn't find pesto sauce without cheese and pinenuts, so used regular pesto sauce. I didn't have to add any water because my tomatoes sauces and chicken broth covered all the meat. Everything else I followed exactly and cooked it for 4 1/2 hours. It's cooling down right now and I'm about to package the rest and put it in my freezer. I can see why you only have to make this once a year, it makes a ton! Thank you Mean Chef!
3⁄4 cup olive oil, divided
1⁄2-3⁄4 lb short rib of beef (4)
1⁄2 lb oxtail (6)
1⁄2 lb country-style spareribs

1

(1/2 lb) prime rib roast beef bones or 1 (1/2 lb) beef neck bone
2 1⁄2 teaspoons onion powder, divided

2

tablespoons garlic powder, divided

1

sweet Italian sausage link, casings removed

1

hot Italian sausage link, casings removed
1 1⁄2 lbs unseasoned pork sausage

1

lb ground beef

3

large onions, finely chopped

1

bunch Italian parsley, stems removed, finely chopped

12

garlic cloves, minced

2

tablespoons minced shallots

2

jalapeno peppers, stems and seeds removed, minced
1⁄2 cup pesto sauce, made without cheese (available frozen) or 1⁄2 cup pine nuts (available frozen)

2

cups red wine (merlot)

10

cremini mushrooms, sliced

10

button mushrooms, sliced

2

portabella mushrooms, sliced

2

tablespoons sugar, plus
1⁄2 teaspoon sugar, divided

106

ounces tomato puree

106

ounces tomato sauce

6

cups chicken stock
3 1⁄2 cups tomatoes, peeled, chopped and stewed, can use canned

1

(6 ounce) can tomato paste
water, to cover

1

tablespoon italian seasoning

1

tablespoon fresh basil, minced

3

tablespoons cream sherry
Cover the bottom of a stock pot (at least 12 quart) with olive oil and set over medium heat.
Add short ribs, oxtails, country style spare ribs and beef neck bone and brown them with 1/2 teaspoon salt, 1/4 teaspoon pepper, 1 teaspoon granulated onion, and 1 teaspoon garlic powder.
Cook until both sides of meat are browned.
Remove meat to a bowl and set aside.
In the same pan add the sausage and ground beef.
When ground meats are cooked through, drain grease and oil from pan.
If there are any large pieces of the ground meats, break them up or pulse in a food processor.
Add to bowl with other meats, set aside.
Pour 1/4 cup olive oil into pot and saute onions, Italian parsley, garlic, shallots, jalapeno peppers, and pesto.
Add 1/4 teaspoon salt, 1/8 teaspoon pepper, 1/2 teaspoon granulated garlic and 1/2 teaspoon granulated onion.
When onions are limp, add all of the reserved meats.
Over medium heat, add 2 cups red wine.
While this mixture is cooking, in a separate saute pan, add 1/4 cup olive oil and over medium heat saute mushrooms.
Raise heat to medium high and add 1/4 teaspoon salt, 1/2 granulated garlic, 1/2 teaspoon sugar.
When mushrooms are browned add them to meats along with the tomato puree, tomato sauce and stock.
In a food processor pulse stewed tomatoes with tomato paste until smooth and add them to the pot.
Add allspice, Italian seasoning, 2 tablespoons sugar, 1 tablespoon salt, 1 teaspoon granulated garlic, 1 teaspoon granulated onion.
The gravy must cover the meat and come close to the top of the pot.
Reduce heat to the lowest simmer and cook uncovered for approximately 4 to 5 hours.
Stir occasionally to keep from sticking to the bottom of the pan.
When meat on oxtail is tender, take all of the whole meats out of the pot, leaving the ground meats inches.
To complete gravy, add 1 tablespoon granulated garlic, fresh basil and cream sherry.
Serve the meat with gravy and pasta.
Remove the rest of the gravy from the heat and let cool for 2 hours at room temperature then divide into pint containers and freeze.