Ambervim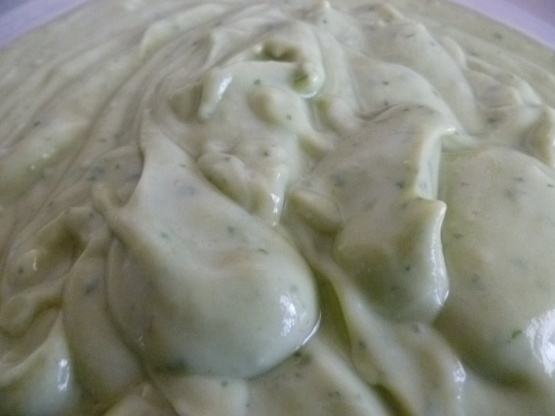 When I was growing up in Houston, there was a wonderful restaurant in our neighborhood called Ninfa's. Our favorite sauce was the Avocado Sauce that they put on the table.

Oh my goodness is this incredibly yummy! One of our favorite resturants has a creamy avocado house dressing that we LOVE and this is even BETTER! We've been eating it on tacos, salad, burritos and with chips! It's great to be able to make this fresh from scratch at home. Thanks so much for sharing! :)
Peel the Avocado and smash to a smooth pulp. Add the remaining ingredients and blend with a wire whip. Let stand for at least an hour before serving.
Increase to taste garlic, cilantro or pepper sauce.