Ninfa's Avocado Hot Sauce
Ambervim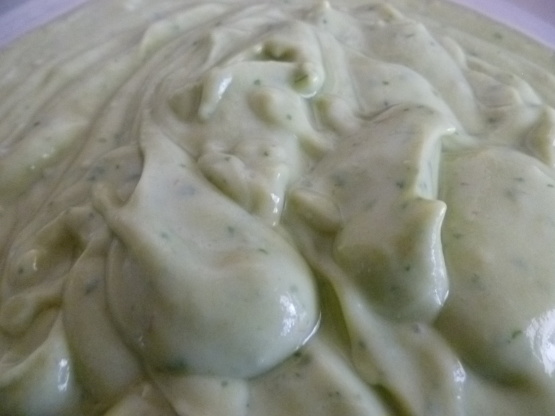 This was submitted to a local Methodist church's cookbook by Jack Lorenzo, Ninfa's son.Ninfa Lorenzo was the owner/chef of a Mexican restaurant with several locations around the Houston area.Everything that I've ever had at her restaurant is great- Tex-Mex at its finest!You may increase the amount of garlic,cilantro,or pepper sauce according to your taste.
Peel avocado and mash to a smooth pulp.
Add remaining ingredients and blend with a whisk.
Let stand for at least an hour before serving to develop flavor.
Serve with tortilla chips and enjoy!