Nimz's Creamy Chicken Spaghetti (Lite-Bleu)
Prep 40 mins
Cook 1 hr 30 mins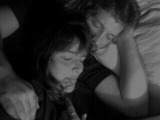 This is a healthier version of Chef #88099's Creamy Chicken Spaghetti which we made for the 'Make it Healthier' tag game. We brought it down from 551 calories, 27 grams of fat, and 41.8 carbs. We omitted the olives and red pepper, used reduced-fat items, and changed the quantity of some items as well. All Lite-Bleu recipes are complete meals that we designed for our weight loss diet. Please visit our homepage for more info.
Directions
In a large skillet over medium heat, melt the butter and saute' onion, peppers and garlic until tender.
Add chicken, mushrooms, chopped tomatoes, tomato sauce, Italian seasoning, salt, and pepper. Simmer uncovered, for 10-15 minutes.
Place 1/2 of the spaghetti in a medium sized casserole dish. Top with half the meat sauce mixture. Sprinkle with Mexican blend cheese.
Repeat layer of spaghetti and meat sauce. Sprinkle with cheddar cheese then the Parmesan cheese.
Mix together the soup and milk. Pour evenly over casserole. Sprinkle with paprika to garnish.
Bake uncovered at 350 degrees for 35-45 minutes or until heated through and slightly browned on top.
Most Helpful
BIG deal here about how many stars for this recipe! I loved it (5), but my DH and DS said it was OK (3/4). So, taking an average and considering some of the changes I made that I think made it even better, we go w/ a 4 star. First, I used the full 6 oz of tomato sauce since I didn't have a use for the other 2 oz. I used a 10 oz. can Rotel since I couldn't find any other tomatoes in a 10 oz can. I used Healthy Request soup which is lower in fat, sodium and calories mixed with skim milk, and whole wheat spaghetti (more fiber!). Maybe due to the extra tomato sauce, my 2 1/2 qt. casserole dish was almost overflowing. I poked holes down to the bottom to let the soup mixture seep in and that helped, plus made it even creamier throughout. Also, couldn't find fat-free parm, so used the regular. I'd say this could feed a few more eaters. We each had seconds and I still have lots leftover for lunches! Thanks 2Bleu!

All I can say is NUMMY !
Great, easy recipe! I made this using 1 tbsp butter (ingredients said 1/2 tbsp, but directions said 1 tbsp - more butter is always better, right :-) I think next time I will actually omit the butter all together and just use cooking spray. I also used 1 can rotel w/mild green chilis (again, ingredients said 1 can chopped tomoto, but directions actually stated rotel, which gave me the idea). The rotel gave it a nice little kick, but I think plain chopped tomatoes would be just as good. Also, didn't have any shredded parmesan, so just sprinkled some grated instead. Will definitely make this again - thanks for sharing!