Nif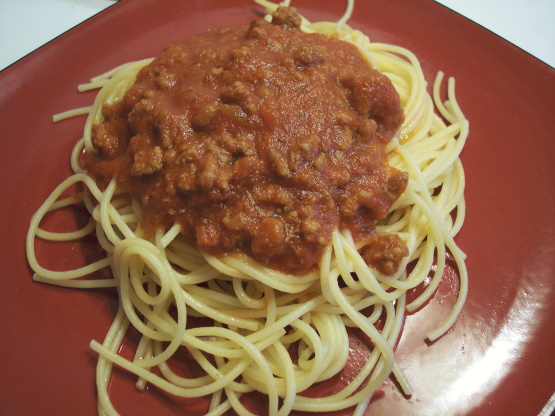 The base of this was my mom's; I just adjusted it a little to my likings.

I made this recipe for freezing in portion sizes for my husband as I'm going away on holidays. It is a perfect base for loads of other spaghetti meat sauces and is lovely on it's own. Thanks for sharing your recipe.
Brown beef with onions, season with salt and pepper to taste; drain off any fat.
Add remaining ingredients (water is optional depending on the thickness you prefer).
Simmer a minimum of 30 minutes.
Serve over pasta noodles of any kind.