Nif's Quick Raspberry Mint Jam
Nif_H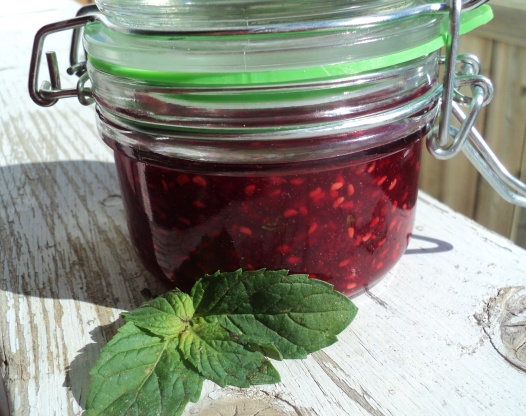 I had fresh raspberries in my fridge and a mint plant on my counter. What to do with them? I gave this a shot and it turned out really well! I didn't include cooling time. Enjoy!
In a large pot, mash raspberries with a potato masher. Stirring, bring to a boil for 1 minute. Add sugar and, stirring, bring to a boil for 3 minutes. Remove from heat.
Let sit for 10 minutes and add 1 tablespoon chopped mint. Again, let sit to cool for 10 minutes. Taste and add more mint if desired. I didn't add any more mint.
Pour into airtight container and store in the fridge. I didn't use a sterilized jar because I know it won't last long!