Nif's Quick Chocolate Martini
Boomette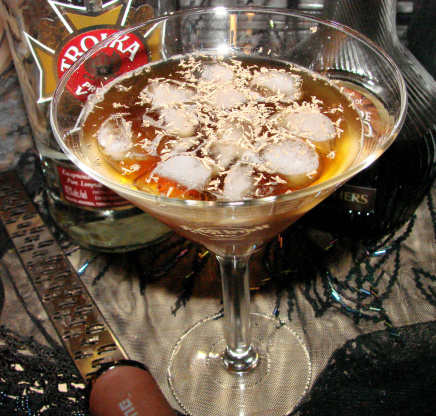 Easy, quick and a great dessert cocktail! I don't usually like sweets, but this is a sweet drink that is a real treat. If you don't like stronger cocktails, then this may not be for you! Enjoy!
Pour vodka and Creme de Caco over ice in martini shaker. Shake for about 30 seconds.
Pour into martini glass and grate chocolate over top.