Nif's Honey Grilled Chicken Thighs
diner524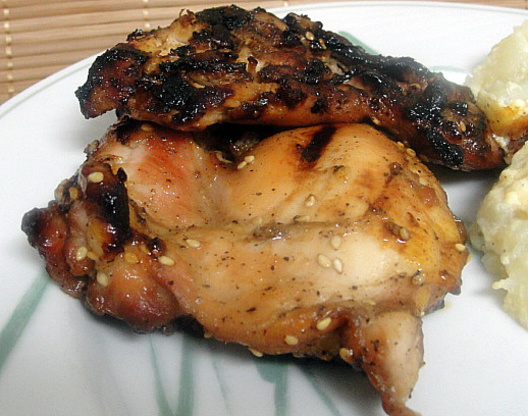 A sweet, but not too sweet, marinade with an Asian twist. This marinade would work with any chicken pieces and probably pork or salmon, but I had the thighs in the fridge! Easy to put together and great with rice and veggies. Enjoy!

Delish! I took a little 'poetic license' with this recipe (hope you don't mind, Nif), and would like to share my experiment with you...I marinated this, then cut into chunks, and cooked in the wok. I added the marinade and the chicken, so it was glazed and sticky, when finished. So nice and simple, this makes a tasty chicken dish, no matter how you fix it! Made for Best of 2010 tag game. Thanks for sharing, Nif.
Mix all ingredients for the marinade.
Cover chicken with marinade and refrigerate for at least 1 hour.
Cook chicken over a medium hot grill until cooked through. You could cook it in the oven at 350F for about a half hour.