Nif's Grilled Fish Burritos
Nif_H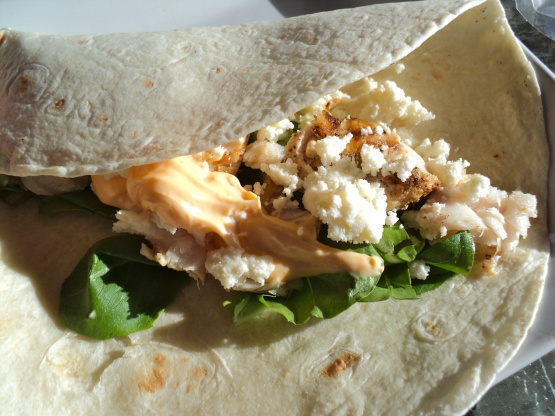 I only had mahi mahi once and that was over 18 years ago. There was some of this wonderful fish at a local fish market and I just had to figure something out to do with it. I went out on a limb tonight and tried something new. New for me, anyway! I hope you enjoy this and please feel free to add more toppings. You can even replace the parsley with cilantro if you really have to. LOL! I did not count the 30 minute marinating time. Enjoy!
Place fish in a shallow dish. Mix oil, chill powder, paprika and parsley. Coat fish with spice mixture and let sit for 30 minutes.
Preheat grill to medium-high heat. Place fillets on grill and cook for approximately 3-5 minutes per side, depending on thickness. Remove mahi mahi from grill and flake but leave some good sized pieces.
Heat tortilla in grill or microwave until they are soft and top with fish and preferred toppings.
Roll and enjoy!