Nif's Crock Pot Beef Barley Soup

A tasty, healthy crock pot recipe that you will love to come home to on those chilly days. This is also a great meal to freeze in individual servings to take to work or school. I like to actually rinse the ground beef after it's browned. It is extra lean, but I always think if you can lower the fat and it still tastes great, then why not? Enjoy!
Directions
Place all ingredients in crock pot and stir.
Cook on low for 6-8 hours or high for 4-6 hours.
Remove the bay leaf and enjoy with a crusty roll.
Reviews
Most Helpful
Great soup to have on the chilly days we have been having. I used ground round, packaged matchstick carrots, a box of beef broth, and petite diced tomatoes. Since I could only find quick cooking barley I added it to the soup towards the end of cooking. Bought a loaf of sourdough bread and enjoyed! Thank you Nif for posting this recipe that I will be making again! Made and reviewed for Please Review My Recipe tag game.

Whenever I taste a recipe that I know will become a staple in my household, I put it into my best-of-the-file. This recipe is being added! Delicious!! I used ground turkey and chicken broth instead of the beef versions and it worked beautifully. I put everything into the crockpot (on high) before going on errands with my daughter. When we got back, the house was filled with a wonderful aroma. This soup hit the spot on a cold fall day. The flavors are wonderful. Pure comfort food. Thank you! Made for Went to the Market tag game in the Cooking Tag Games forums.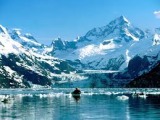 Delicious!!! I used beef broth, petite diced tomatoes and left out the tomato soup. So easy and SO good! Made for Zaar 1-2-3 Hits Tag Game 2012.