Boomette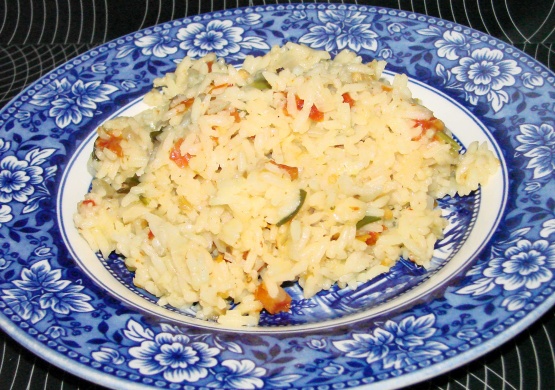 I hope you like this one. It's something that I put together tonight while making chicken. Enjoy!
Heat oil in a saucepan over medium heat. Add shallots and garlic and saute for 2 minutes.
Add green onions, tomatoes, salt and rice. Stir to blend all the flavours.
Add chicken stock and bring to a boil. Cover with lid and turn heat to low.
Cook for 10 minutes and then turn off burner, leaving pot on the burner. DO NOT remove the lid and let sit for 5 minutes.
Stir in butter and fluff rice with a fork.