Nif's Baked and Breaded Pork Cutlets - 5 Ww Pts.
Nif_H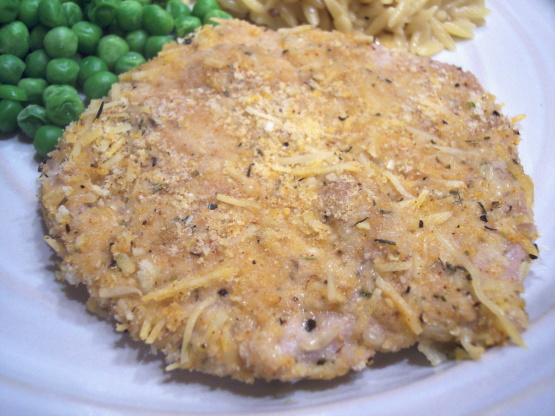 A quick recipe that I came up with at the last minute for dinner tonight. I hopw you like it! Enjoy!
Pound pork loin chops until quite thin, about 1/4" thick.
In a shallow dish, add bread crumbs, parmesan and seasoning salt. Pour egg whites into another shallow dish.
Dip cutlets into egg whites, let drip and then dip into the bread crumb mixture until evenly coated. Set on baking sheet, spritz with olive oil and bake for 20 minutes at 375°C.