marisk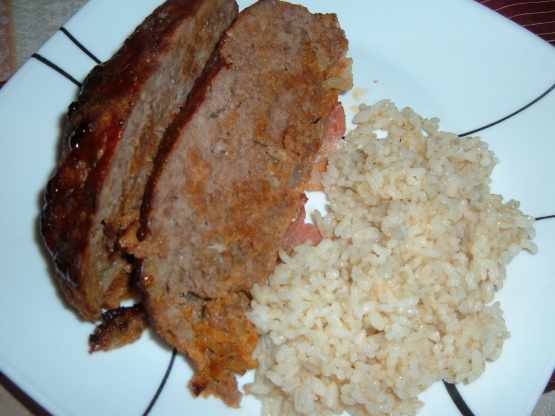 This isn't exact but it's pretty close to Nickey's recipe for meatloaf. It's hard when someone doesn't measure! Sorry--times are estimates.
Preheat the oven to 350°F.
Heat the olive oil in a pan then add onions, thyme, garlic, salt, and pepper. Stir occasionally, until onions are translucent then remove from heat.
Add Worcestershire sauce and soy sauce, broth, and tomato paste.
In a large bowl combine the ground beef, onion mixture, bread crumbs, and eggs. Mix but don't over mix.
Place bacon strips on bottom of pan, then shape meatloaf on top.
Top with about 1-2 tablespoons of ketchup.
Bake for 60 minutes, or until cooked through.
Leftovers make a great sandwich.