Nick Stellino's No-Cook Pizza Sauce
GaylaJ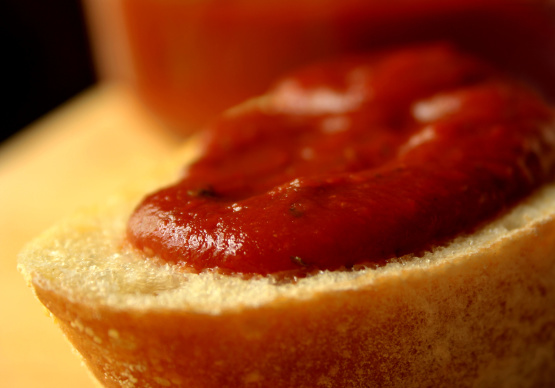 It doesn't get any easier than this. This is Nick's basic pizza sauce and the base for Pizza Margherita. Use the best quality tomato sauce and paste available. Normally I like to make this kind of thing starting with fresh tomatoes, but of course, it has to be summer and you have to get your hands on the tomatoes. I promise, you can't get this flavor from hot house tomatoes. Freeze what you don't need or use it to start spaghetti sauce.

This is really good and so easy to make. I used an 8 oz. can of sauce and a 6 oz can of paste. I also used garlic powder instead of salt, and cut the sugar in half. Made the perfect amount for 2 homemade pizzas.
Place all ingredients in food processor and pulse 10 times.