New York Tangy Apple Salad
COOKGIRl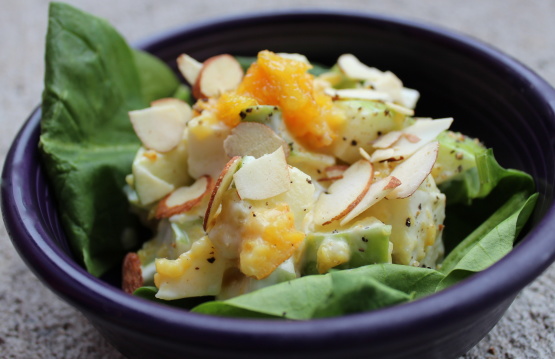 A very easy salad to put together. Great way to showcase apples! Adapted from New York Apple Country.

5 stars all the way! The different flavours of the sweet, crisp apple with the nutty almonds, fresh lettuce and tangy-sweet dressing are so good together! YUM!
I used apricot jam in place of marmalade and chopped almonds in place of sliced, but other than that stuck to your recipe and loved it. THANK YOU SO MUCH for sharing this winner with us, Sharon!
Made and reviewed for the Lettuce Tag Game in the Spanish forum March 2012.
Mix yogurt with marmalade and black pepper.
Tear lettuce into bite size pieces.
Cut apples into small cubes.
Mix lettuce, apples, almonds, and yogurt/marmalade dressing.
Serve immediately.