Alia55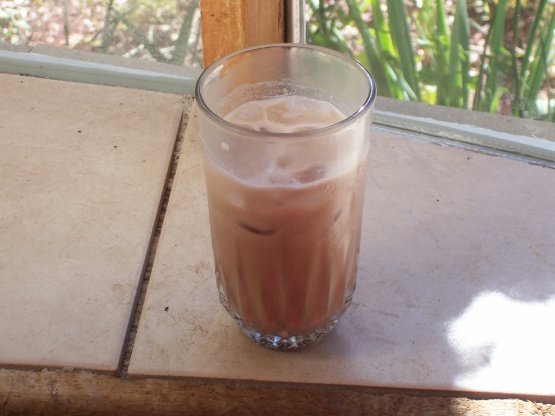 From Raley's. Time does not include chilling time of glass in freezer.

When I lived in Southern Florida I had lots of friends from New York and found out about the seltzer man who would come to the house and drop off the seltzer bottles! And the syrups too!!! :) Have been hooked on egg creams ever since! I have introduced them to ND and my hubby loves them! Excellent recipe! Had them last night!!! Always, Jelly :)
1⁄4 cup fat-free half-and-half

1

cup chilled seltzer water

2

tablespoons chocolate syrup
Pleace a 16-oz. glass in the freezer for 1 hour to chill. Pour half & half into glass; add seltzer water and stir with a long-handled spoon until a thick foam forms.
Pour chocolate syrup into glass an dstir just at the bottom of the glass to incorporate chocolate.