PanNan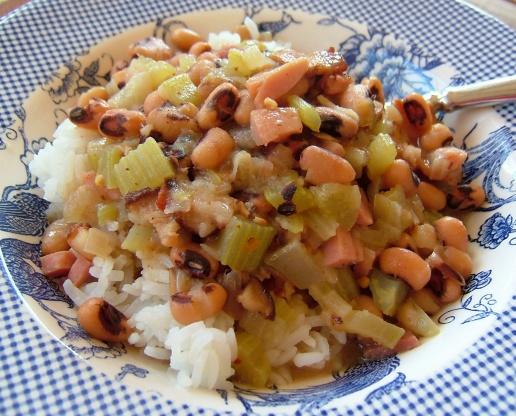 This is a tried and true traditional recipe for New Year's Day in the South.

Very filling. very satisfying, Not fattening and on top of it all - it was delish! Kids love it, Adults love it and it's good for you. Add this one to the list of "practically perfect foods".
Saute the first three ingredients in a large Dutch oven in hot oil, bacon drippings, or butter until tender.
Add water and next five ingredients.
Bring to a boil; cover, reduce heat, and simmer 40 minutes or until peas are tender.
Remove and discard bay leaf.
Serve over rice.