DuChick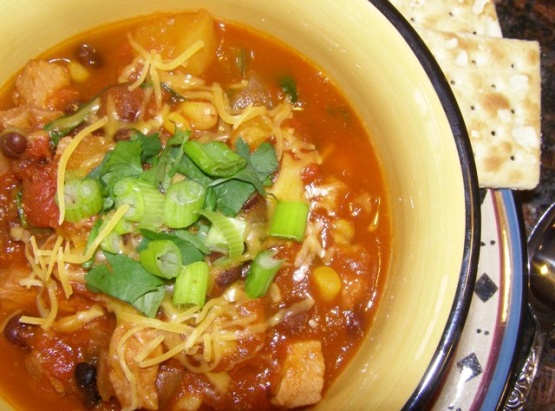 We tried this slow-cooker recipe last week and it was outstanding. It has a long list of ingredients, but since it is a prize-winning recipe, I went ahead and made it, and I'm glad I did!
In a 5-quart slow cooker, combine turkey, undrained tomatoes, beans, tomato sauce, squash, onion, 12/cup of the chicken broth, corn, cranberries, jalapeno pepper, chili powder and garlic.
Cover and cook on low-heat setting for 10-12 hours, or on high-heat setting for 5-6 hours. If desired, stir in additional broth to reach desired consistency. Stir in spinach just before serving. Sprinkle each serving with cheese.