msmia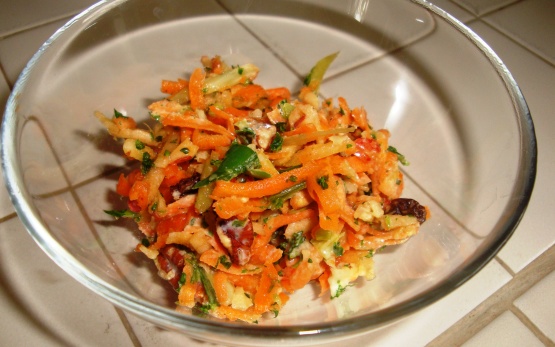 A favorite recipe from: Living Cuisine by Renee Loux Underkoffler

This dressing is ingenius. I love how the tahini allows for a creamy consistency without dairy.
Dressing: blend tahini, garlic, lemon juice, vinegar, olive oil, honey, dill and salt in blender. Add water as necessary to blend until smooth.
Salad: Toss apple, celery, carrots, onions, raisins, walnuts & parsley. Drizzle in dressing & toss. Serve over bed of torn lettuce.