"new School" Shoo Fly Pie With Stevia
mileen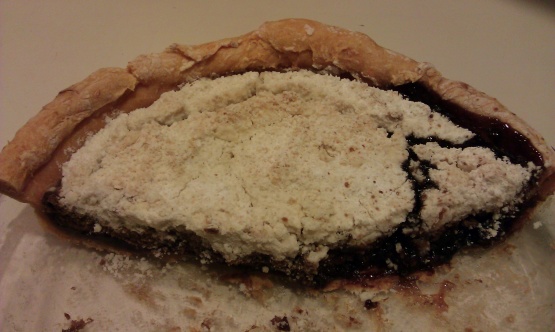 My mother's traditional Pennsylvania Dutch shoo fly pie recipe...altered a bit by me for the more health-conscious :) I make it with my sweet potato crust and it tastes delicious!
Mix the flour and stevia together.
Cut in the butter with a pastry blender until the mixture has the consistency of coarse crumbs.
Stir together molasses, hot water, and soda.
Immediately pour 1/3 of molasses mixture into pie shell, then 1/3 of flour mixture.
Repeat twice, ending with the flour crumbs on the top.
Bake at 375 for 30-40 minutes (Cover edges of pie shell with foil for the first 20 minutes of baking to prevent over browning).