We wait all year for this seasonal favorite. It is worth the wait!
Directions
Place potatoes in enough water to cover.
Simmer until tender.
Add fresh peas and cook covered for 10 more minutes.
Drain.
Add cream, S&P and cover.
Pour potatoes and peas into a hot serving dish.
Dot w/ butter and serve.
Most Helpful
This is similar to the way my grandmother used to make "Peas & Potatoes". I like your version better. Love the creamy texture. I used peas from our garden. Just divine. Thanks!!

I made this with peas from our family's garden. I doubled the new potatoes but otherwise made it as written. The combo was very tasty. It was great served with BBQ chicken and Recipe #439635 for a quick summer meal. Thank you, Aroostook.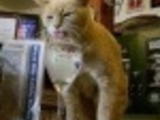 We loved the flavour combination in this dish. The added cream is perfect for the peas and new potatoes. Thanks for sharing.