New Orleans Style Oil Mix for Muffuletta Sandwich
Ceezie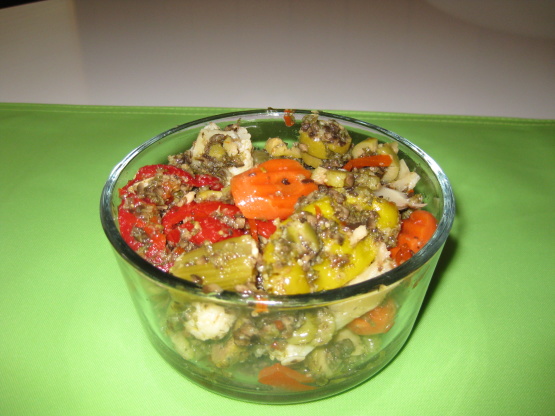 This mix will make enough oil for 3 sandwiches. Prep time doesn't include the week this needs to sit in the fridge before building your sandwich - sounds like a long time to prep for as sandwich but trust me it is worth it.
To prepare olive mix, combine all ingredients in a large mixing bowl.
Stir well. Spoon into a 1-quart jar with lid. Refrigerate about 1 week
before serving. Will keep almost indefinitely in the refrigerator.