New England Seafood Cocktail Sauce
teresas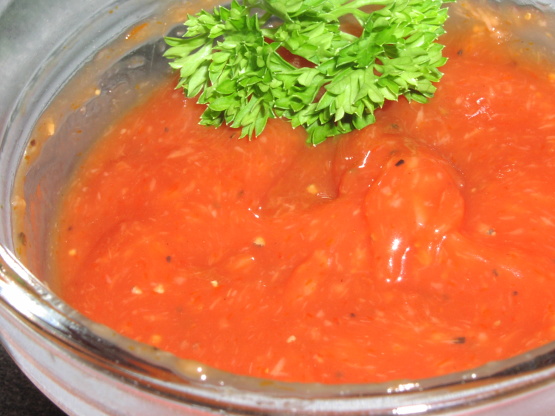 This is the old family recipe for cocktail sauce. It can not be beat if you love a spicy cocktail sauce with your seafood.

Spicy and delicious! I've been making this and it's the difference between an indifferent seafood cocktail and an amazing one! Thanks for posting!
mix all ingredients, squeeze in juice of 1/2 lemon.
Adjust to taste.
chill for 1 hour. Wedge out remaining half of lemon to squeeze over seafood. Serve with shrimp, calamari or other seafood.