New England Molasses Cookies
2Bleu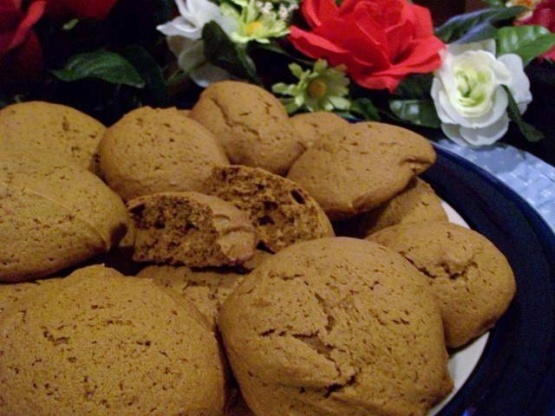 This cookie recipe comes form the "1001 Cookie Recipes" Cookbook. I really like molasses and this is really tasty as well as easy to make.
Preheat over to 350.
Combine flour and baking soda.
In a large bowl, cream the vegetable shortening, and sugar. Beat in the eggs. Beat in the molasses and hot water. Gradually blend in the dry ingredients.
Drop by spoonfuls 1 1/2 inches apart onto ungreased baking sheets.
Bake for 12 to 15 minutes until firm to the the touch. Cool on wire rack.