New England Lobster Spread
Mme M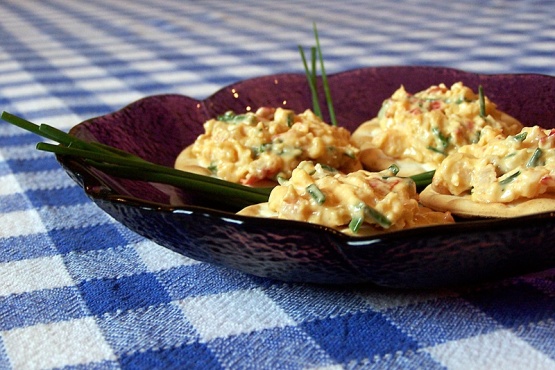 For World Tour - USA-New England If you ever have any leftover lobster - this sounds like a great way to use it! Recipe source: Bon Appetit (July 1985)

Top Review by Mme M
Lovely recipe for lobster lovers! This is so easy to make. The mayonnaise stretches out the lobster quantity a little, and the chives taste good with the lobster and mayonnaise. This is great on water biscuits, and is a tidy canape, leaving your party fingers clean.
in a small bowl combine all ingredients except for the crackers.
Cover and chill mixture for at lesst 2 hours.
Serve on crackers.