New England Clam and Corn Chowder With Herbs
Prep 10 mins
Cook 40 mins
I haven't made this yet, but I'm sure I will...the photo in Bon Appetit looks absolutely delicious.
Directions
Cook bacon in large saucepan over medium heat until crisp. Transfer bacon to opaper towels to drain. Pour out all but 3 tablespoons drippings from pan.
Add next 4 ingredients to pan; sprinkle with salt and pepper. Saute until vegetables are crips tender, about 5 minutes. Sprinkle flour over; stir 1 to 2 minutes. Gradually add milk to pan, stirring constantly. Bring to boil; reduce heat to medium and cook until slightly thickened, stirring often about 5 minutes.
Add potatoes, clams with juice, and drained corn. Bring to boil; reduce heat to medium-low and simmer until potatoes are tender, stirring often, about 10 minutes.
Season to taste with salt and pepper.
Divide soup among bowls, sprinkle with bacon and parsley, and serve.
Reviews
Most Helpful
With one exception ~ shredding the carrots ~ I pretty much followed the recipe on down & thought this was one of the most flavorful clam chowders I've ever had! Really liked the addition of the carrot & the corn & will be making it again, for sure! Thanks for a great keeper recipe! [Made & reviewed in 1-2-3 Hits recipe tag]
This was a healthy clam chowder with lots of veggies mixed in. The corn and the carrot made for a nice change from the usual version. I added celery and an extra potato to the soup. I also left out the bacon. Will make again, thank you.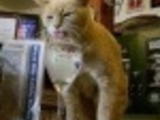 My husband loved this recipe, I enjoyed it as well (5 with minor changes). One thing I left out was the carrots, I felt that they were an odd accompaniment to clam chowder. I have never been crazy about rosemary but still made it with the rosemary and all other ingredients that the recipe called for (I used a very large vidalia onion).
When I make this again, I think I will substitute sliced celery for the carrots and leave out the rosemary, I anticipate this will give me what I'm looking for. The recipe overall is a wonderful from scratch, hearty clam chowder that is pretty quick to put together and full of flavor.