New Allison's Mambo Margaritas
Rita1652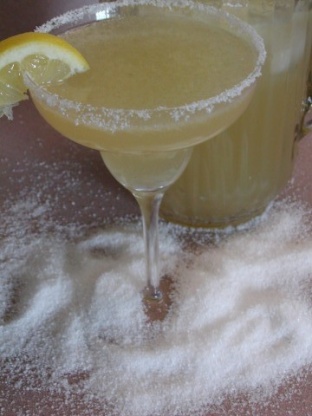 This is from the book "The Sweet Potato Queens' Book of Love". They are easy, dangerous and delicious!!

Easy, delicious, did I mention easy? What is not to like. We have made these three times now for different gatherings, and everyone has enjoyed them. I really like the fact they aren't overly sweet, just smooth. Wonderful, thanks Flower!
Dump limeade into a large pitcher.
Stir in rest of the ingredients, using the can from the limeade to measure the soda and tequila.
Serve in glasses rimmed with salt, if desired (I like them salt-free).