lazyme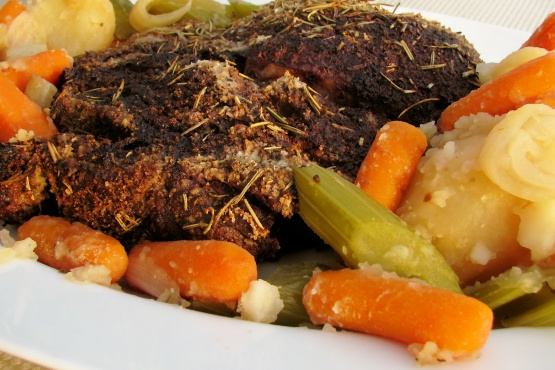 Your roast will always be tender with great gravy. Your kitchen will stay cool. This recipe came from Country Lane/by Sharryn Finey.
Heat oven to 500°.
Salt and pepper roast. Place in roasting pan on low rack with no cover.
Cook in preheated oven at 500° for 8 minutes per pound.
Turn oven off and let stand in oven 2 hours. (DO NOT OPEN OVEN DOOR!).
Drippings make wonderful gravy.