JustJanS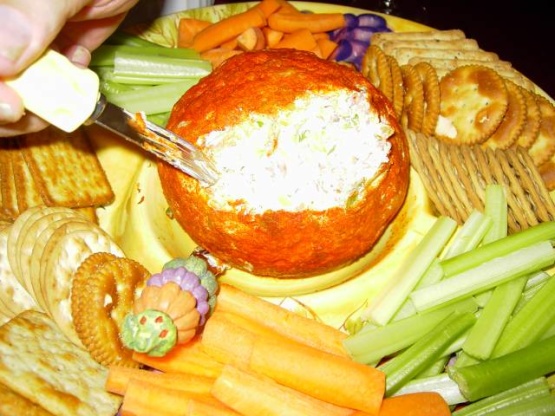 Perfect for entertaining - all the work is done 2 days in advance, you just need to serve it on the day. If neufchatel cheese is unavailable any cream cheese can be used as a substitute. A mild pepperoni or salami can be substituted for the cabana.
Leave cheese to soften to room temperature.
Finely chop cabana and spring onion and combine with softened cheese.
Roll into ball and roll in sweet paprika.
Refridgerate for 2 days.