Neuchatel Style Cheese Fondue
A cheese fondue recipe I've used since forever which includes kirsch (cherry brandy). It's actually pretty simple to make. If your fondue pot isn't stovetop-safe, make it in a saucepan and transfer it. Nowadays, I actually use a crockpot and sent my old fondue pot to garage-sale heaven. I'm guessing at how much this makes; I've never measured it. Also, I must confess I've used various dry white wines in this but--despite the name of the recipe--never used Neuchatel.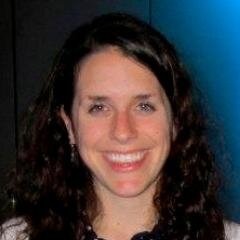 This recipe is very similar to a swiss cheese fondue recipe that I got from a friend in college. The only difference is the kirsch, and I must say that I really enjoyed the variation. If you decide to make a meal out of this, the recipe makes a perfect amount for two people. In addition to bread, we dipped chicken, broccoli, celery, and carrots. It was absolutely delicious! If you serve this in a crockpot, I recommend transferring it at least a half hour before serving and allowing the crockpot to reach a warm enough temperature (I set mine on high) for the fondue to be the right consistency.
1

clove garlic, split open
1 1⁄2 cups shredded swiss cheese (customarily 3/4 cup emmanthaler mixed with 3/4 cup gruyere)

1

teaspoon flour
1⁄2 cup dry white wine (for example, Neuchatel)

3

tablespoons kirsch or 3 tablespoons very dry sherry, per person

1

dash pepper

1

dash nutmeg
day-old French bread, cut or torn into 1 ½ inch squares,preferably with a bit of crust on each piece
Rub the inside of the fondue pot (or chafing dish or crockpot) with cut garlic clove.
Dredge the shredded cheese in flour.
Put the wine in the fondue pot and set on stove over low heat.
When the wine is warm enough to begin sending bubbles to the surface, but NOT HOT, begin to add the cheese, a handful at a time, as you whisk without stopping.
When all the cheese has been added and melted, slowly stir in the kirsch.
Rush the hot pot to the table (lamp under pot should be lit with a fairly high flame).
At the table add pepper and nutmeg.
Have diners spear pieces of bread, dunk it and swirl it to coat all sides, then lift it from the pot to their plates, twirling to keep it from dripping.
When cool enough, eat the whole piece at one bite.
Do NOT let the flame cool, as fondue separates and looks rubbery; if this happens add a little warmed (NOT cold) wine to revive it (wine can also be added to thin it, if needed).
The custom supposedly is to serve no other food with the fondue and to drink hot coffee or tea with it; 1 small glass of kirsch should be drunk halfway through and another at the end.