Mandy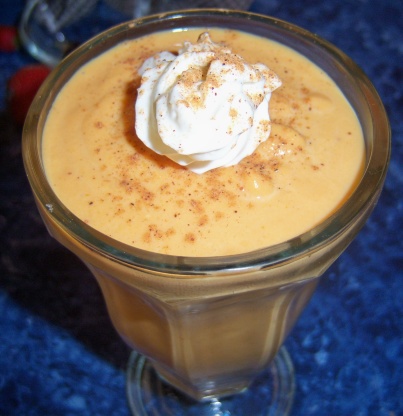 A combination of pumpkin, evaporated milk, cinnamon and ice cream make up this scrumptious drink for your holiday meal. *This can be made more diabetic friendly be using Splenda in place of the honey and fat free evaporated milk for the regular and if you can get reduced or sugar free ice cream, go with that, and you'll be smiling.
Place pumpkin, evaporated milk, honey and cinnamon in blender container; cover.
Blend until smooth.
Add ice cream and rum; blend until smooth.
Sprinkle with nutmeg.
Serve immediately.