Nestle Chocolate Chip Cookies (Light Version)
catercow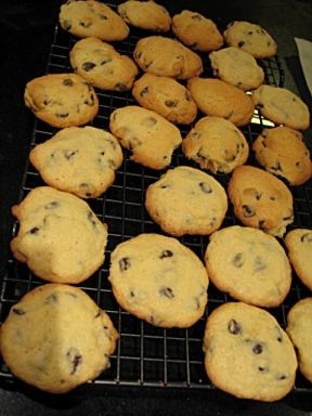 This is a lower fat version of those good ole' Nestle Chocolate Chip cookies (from an actual Nestle brand cookbook).
Combine flour, baking soda, and salt.
Beat together sugars, margarine and vanilla in a separate bowl. Beat in egg whites.
Gradually beat in flour mix and water. Stir in chips and drop onto parchment paper covered baking sheet.
Bake at 350°F for 10 to 12 minutes.