diner524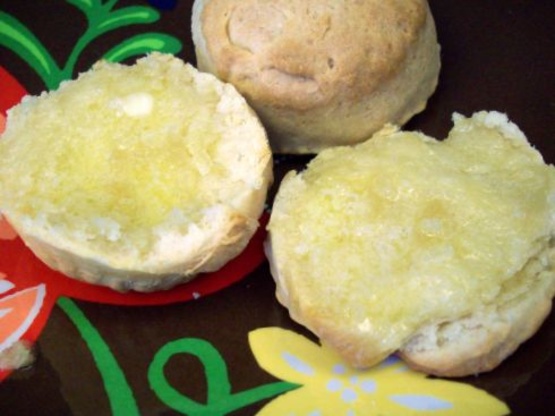 I would have to say that these biscuits are neck and neck with my daddy's biscuit recipe. My grandmother started making these when I was about 10 and I think that is where I gained that first 10 extra pounds....not that I blame her...but dang these are hard to stop eating! THIS DOUGH CAN BE KEPT IN THE REFRIGERATOR FOR UP TO ONE WEEK

I can't believe I haven't reviewed these yet! I've been making them about once a month now (gotta watch that weight!!! ;) They are so good and remind me of my Great- Grandma's biscuits. YUMMMMM....thanks for posting this Sherrybeth! It's so worth the effort--especially if you were raised on canned or bisquick biscuits like my husband. Nothing wrong with that, but he had NO idea!
Dissolve yeast in warm water. Set aside.
combine all dry ingredients and cut shortening into dry mixture with a pastry blender until mixture resembles coarse cornmeal.
Add the yeast mixture and buttermilk to the dry mixture and mix well.
Turn this mixture out onto a floured surface and knead for one minute.
Roll or pat out and cut into biscuits.
Bake at 400 for 15 minutes.
THIS DOUGH CAN BE KEPT IN THE REFRIGERATOR FOR UP TO ONE WEEK.