This is from the Neely's show on the foodnetwork.
Directions
In a large saucepan, combine all ingredients. Bring mixture to a boil, reduce heat to simmer.
Cooked uncovered, stirring frequently, for 2 hours.
Most Helpful
This sauce is great! Allowing it to simmer is key.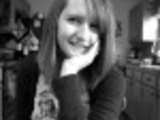 Made this tonight on pork chops, we loved it!!

I was going to post this for safe-keeping, but here it is! I am not rating this, because I have not made it yet. On the Food Network site, the recipe calls for 1 and 1/2 teaspoons of the black pepper,onion powder and dry mustard, not 1/2 tsp. They add 1 1/2 tsps. of paprika, but I will probably reduce that to 1/2 tsp. Also, they add 1/2 of a lemon, juiced. Thanks for posting, cookiedog.