gailanng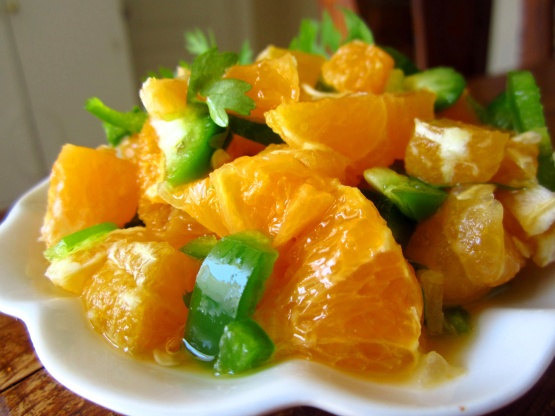 This is a variation on a nectarine salsa a local pick-your-own farm sells. They printed their recipe in the local paper a few years ago, to their detriment, since I now make my own instead of buying theirs! Jalapeno pepper is optional. Ever since the time I got some on my bare hands and couldn't wear my contact lenses for two days, I've been leery of them, and this tastes fine with or without it. Obviously it will have more of a kick with it. You can also substitute lemon juice for the lime juice. I've also used peaches or pineapple in this. My husband and I have been known to devour this in one sitting. It tastes even better if you put it in the fridge and let the flavors mingle, provided you've the patience to wait that long.
Mix all ingredients in a small bowl.
Chill (optional).
Serve with tortilla chips or as an accompaniment to fish.