Nearly Guilt-Free French Toast Muffins
Silkster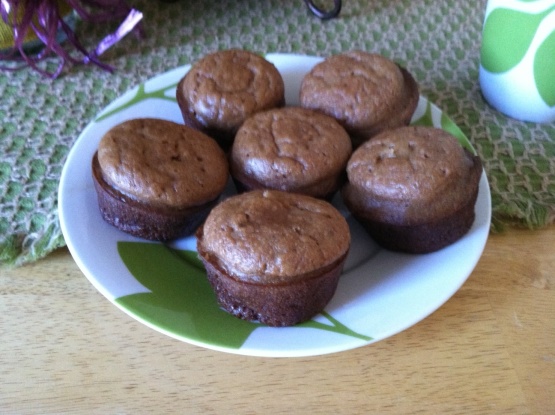 Lactose-free and delicious.... from scratch! These breakfast muffins are easy to make and will be the talk of the house when you make them. I say nearly guilt-free because of the maple syrup glaze. Without the glaze, the muffins are guilt-free. Vegetarians can skip the bacon and still enjoy some of the best muffins you'll ever have!

Thanks for posting this recipe. What a clever idea!
Pre-heat oven to 375 degrees.
Start cooking the bacon strips in a frying pan or griddle until crispy. Continue to step 3.
Combine dry ingredients and spices in a bowl.
Separate the whites & yolks of 2 eggs. Keep the whites in a small bowl. Keep the yolks for next step.
In a third medium-sized bowl, whisk together: almond milk, apple sauce, honey and 1 full egg, 2 egg yolks.
Stir wet ingredients into dry ingredients.
Use a mixer to beat egg whites until peaks form. Then fold them into the batter.
Chop the bacon into bite-size bits. About a quarter-inch to half-inch squares or so.
Set aside the equivalent of one bacon strip, stir the rest into the batter.
Pour ¼ cup of batter onto a greased griddle.
Sprinkle some of the left-over bacon bits evenly over top of each muffin in the tin.
Cook 12 to 17 minutes until golden brown. NOTE: test each muffin with a toothpick to make sure they are done. The toothpick should come out clean – no batter should stick to the toothpick.
GLAZE: In a small saucepan simmer maple syrup and lemon juice, stirring occasionally, until reduced to a thick (thicker than maple syrup) syrup. This will take about 15 minutes over a low flame.
Remove from heat and wait for the muffins to finish baking.
When muffins are out of the oven and cool enough to handle, poke a few holes in the muffin top with a toothpick.
Dip each muffin top in the maple glaze.
After dipping all twelve muffins, start with the first muffin you dipped and dip each muffin again.