KissKiss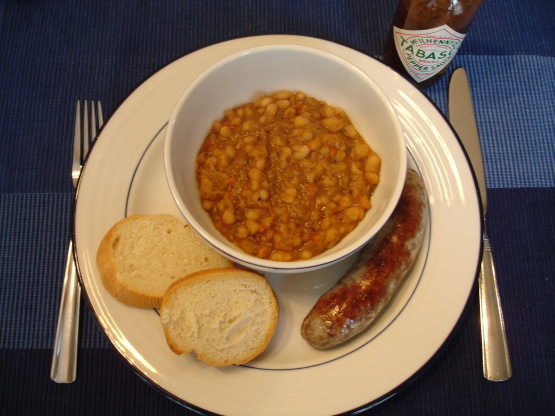 Prepare ahead, beans have to be soaked in water for 8 hours. This is a meal in its own, serve with fresh bread. From my Pol Martin cookbook.

It was very good, though a little bland. I ate it served over sticky rice, and the rest of my family had added diced sauasage - red beans and rice style. Everyone tought it was a hit.
heat oil in saucepan over med heat. add vegetables and garlic, stir, cover and cook 6 minutes.
add drained beans and mix. incorporate remaining ingredients. gradually pour in enough cold water to cover beans by 2 1/2inch. season with salt and black pepper.
cook partly covered 2 1/2 hours over med heat. stir several times, adding more water as needed.
serve with fresh bread.