almisca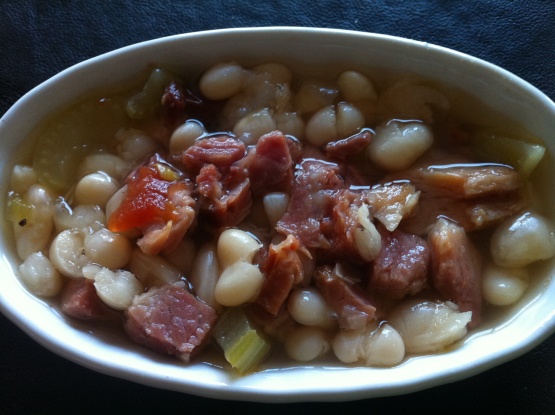 So good on a cold evening. This was a slab of cornbread....yummmmm.
Wash beans, soak overnight.
Boil 2 minutes; turn off heat and let stand covered for 1 hour.
Add all remaining ingredients; bring to boil.
Reduce heat to low, simmer for 6 hours.
Stir frequently.
Remove bay leaves and ham bone beore serving.