Freya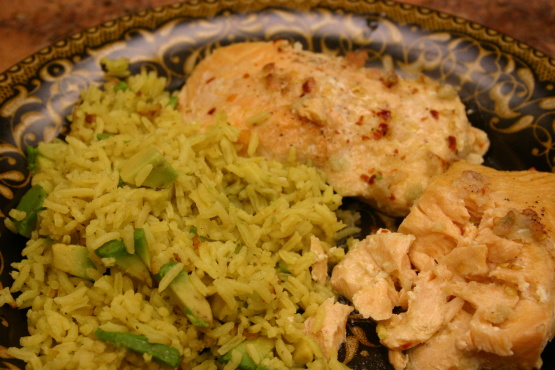 This is a different rice dish. It has a great combination of spices along with small chunks of avocado. It is pretty tasty.

Delicious flavorful rice recipe. It's funny though I realized as I was eating it that I don't care for warm avocado, the flavor of the avocado changes. There is nothing wrong with the recipe, just something I will know when choosing recipes in the future. I would make this again, and just leave it out. Thanks for sharing the recipe.
Place butter and oil in 2-quart pan over medium heat.
When butter is melted, add onion and garlic; cook until onion is tender.
Add rice; cook, stirring constantly, 3 minutes or until rice looks milky and opaque.
Add salt, oregano, cumin, turmeric and broth.
Bring to a boil.
Cover, reduce heat and simmer 20 to 25 minutes or until rice is tender and all liquid is absorbed.
Peel and pit avocado; dice.
Fluff up rice with fork; add avocado and toss gently.
Turn off heat; let stand 5 minutes before serving.