Nat's Cucumber Cream Cheese Bagel
Dawnab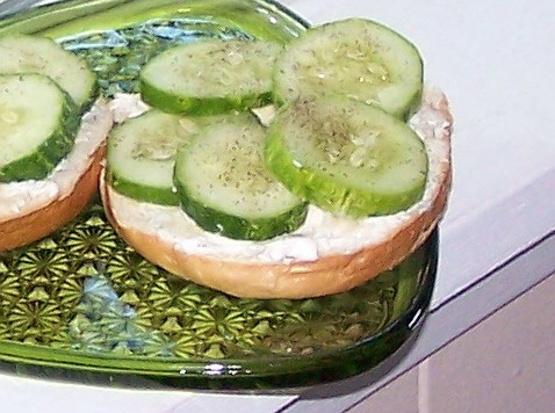 This is my all time favorite breakfast! So easy, fresh and tasty!

Very satisfying snack. I often use the onion & chive cream cheese or the vegetable cream cheese instead of plain. Also good with tomato slices.
Slice and toast bagel.
Spread both sides with cream cheese.
Top on side with cucumber slices.
Sprinkle with salt and pepper.
Note:.
My favorite bagel is the "everything bagel", the onion or the sesame, but use whatever bagel you fancy.
I keep the skin on the cucumber, but peel it if you like.