Nat's always requested Garlic Butter
Boomette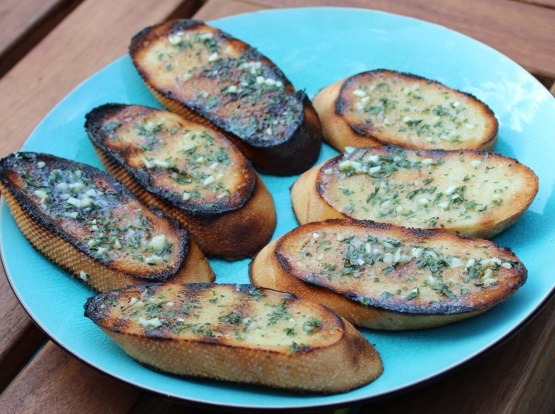 This garlic butter is much better than any storebought. Vampires beware...it is a garlic lover's treat! Can easily be frozen in ice cube trays (make sure to plastic wrap the tray, or it will smell up your freezer) or ziplocks.

We LOVE this garlic butter. Simple ingredients. This recipe was easy to follow. I do not want to change one thing. We will use this forever. Thank You for a great 5 Star Recipe.
Mix all the ingredients together.
Butter is ready to use right away.
Can be stored in fridge for a couple of weeks, but if you don't use much of it, it can be frozen into desired portions.
I put this butter on vegetables of all kinds (Asparagus and Broccoli are best).
Use to make garlic toast, or garlic bread.
Best NOT to store in tupperware, as it is difficult to get the garlic smell out!