Ambervim

This recipe for Bannock (BA-nick) is from "Extending the Table" and is posted for ZWT4. For a healthier version use half whole wheat flour.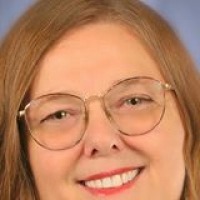 I just made a half batch and cooked half of that. I made it in my mixer with the dough hook and it mixed perfectly. The outside was hard and crusty and the inside was soft. The texture was a little more dense than I had hoped....however it was good. Dough holds well to the next day. The picture I put up shows oven baked on the left and skillet cooked on the right.
Preheat oven to 400°F.
Combine all ingredients and mix to form a stiff dough.
Knead on a floured susrface, adding additional flour, if necessary.
Form into a round or oblong loaf, about 1 inch high.
Bake on a greased baking sheet approximately 30 minutes, or fry in a frypan in a little hot oil.
Serve warm with margarine and jam or honey.